sculptor rikke raben
copenhagen, denmark
contact: info@rikkeraben.com
portrait sculpture & other pieces; in bronze
plaster, aluminium, silver etc + mixed media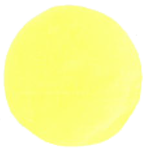 individual collectors
national bank of denmark
dagmar & leon levin's foundation
zentropa film
nationalmuseum of Denmark
niels bohr institute, university of copenhagen
portrait sculpture commissions:
individual portraits.
HM queen margrethe II
karen blixen
lars von trier & peter aalbæk-jensen.
professor dr. phil jørgen jensen.
Nobel laureates of nbi; ben r. mottelson,
aage bohr & george de hevesy.
physicist niels bohr.
commissioned portraits represented in following public collections:
national portrait collection, dk, frederiksborg castle
niels bohr Institute, university of copenhagen
zentropa film, headquarters, dk
royal coin & medal collection,
nationalmuseum, dk
royal danish academy of science & letters
karen blixen museum, rungstedlund
other commissions for:
max IV, university of lund, sweden
ole lynggaard copenhagen a/s
royal copenhagen a/s
zentropa film
dr; danish broadcasting corporation
bojsen a/s
individual collectors
Book:
Unity of Knowledge – scrapbook from the Niels Bohr Institute.