sculptor rikke raben
copenhagen, Denmark
contact: info@rikkeraben.com
portrait sculpture & other pieces : in bronze,
plaster, porcelain, silver etc + mixed media.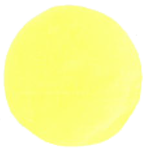 Portrait sculpture commissions:
Individual sculpted Portraits
-HM Queen Margrethe II
-Author Karen Blixen
-Filmdirector Lars Von Trier & Peter Aalbæk-Jensen
-Professor Dr.Phil Jørgen Jensen
-Nobel Laureate's: Ben R. Mottelson, Aage Bohr,
-George de Hevesy. Physicist Niels Bohr
-Mrs. Birthe Meyer, The John & Birthe Meyer Foundation

Private Collectors.
Danmarks Nationalbank.
Dagmar & Leon Levin's Foundation.
Zentropa Film.
National Museum of Denmark.
Niels Bohr institute,
University of Copenhagen.
Rigshospitalet.
commissioned portraits represented in following public collections:
Danish National Portrait Collection, Frederiksborg Castle.
Niels Bohr Institute, University of Copenhagen.
Zentropa Film Headquartes, DK
Royal Coin & Medal Collection, Nationalmuseum.DK.
Royal Danish Academy of Science & Letters.
Karen Blixen Museum, Rungstedlund. DK
Rigshospitalet, Department of Clinical Physiology,
Nuclear Medicine & PET.
other commissions for:
Max IV, University of Lund, Sweden,SE.
Ole Lynggaard Copenhagen A/S
Royal Copenhagen A/S
Zentropa Film
DR, Danish Broadcasting Corporation.
Bojesen A/S
Individual & Private Collectors
book:
Unity of Knowledge – Scrapbook from the Niels Bohr Institute. Strandberg Publishing.